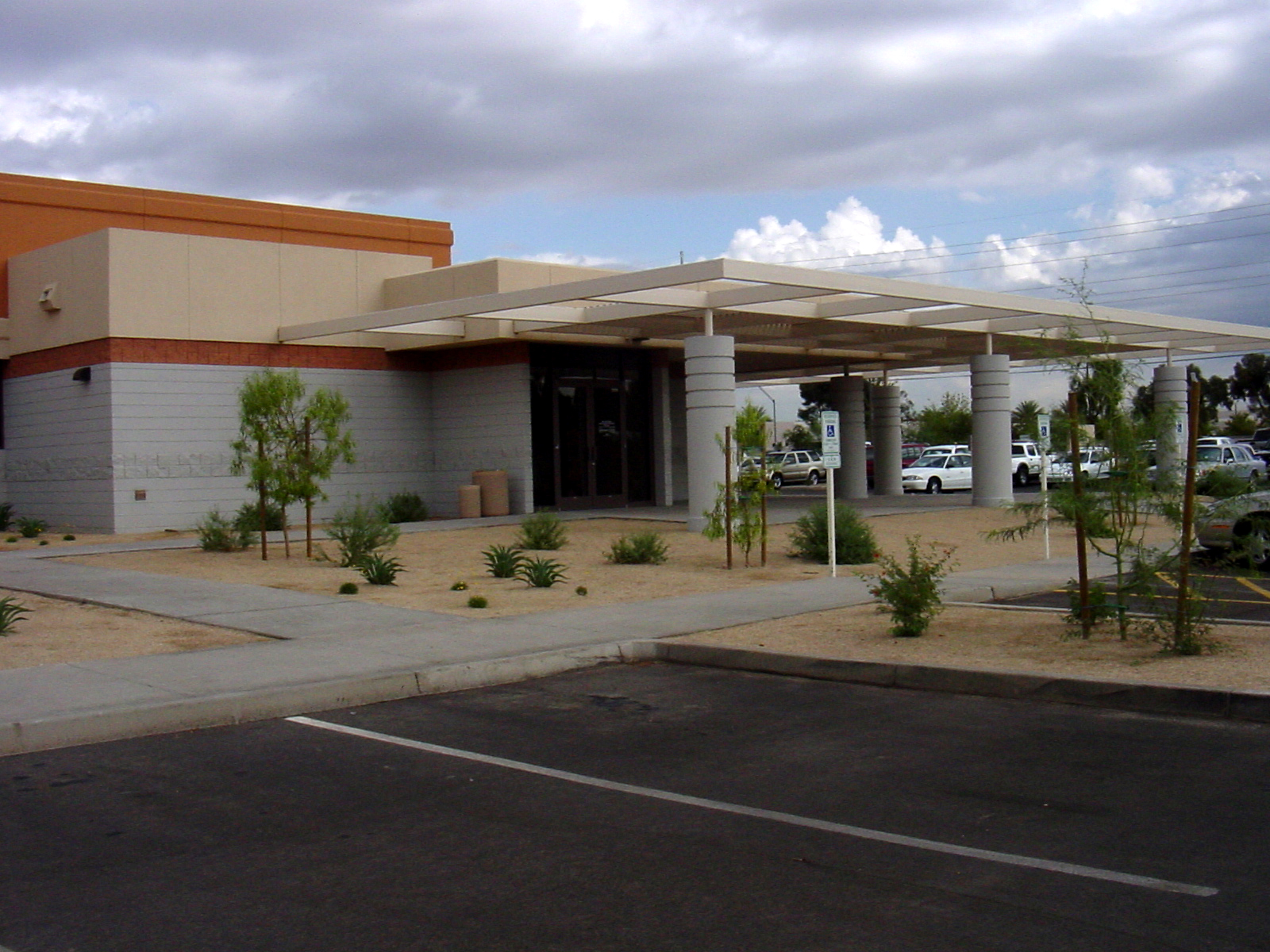 Each building is a 10,000± sq. ft. used for licensing, administrative offices and vehicle inspections.
Buildings are designed for ADA Compliance with applicable Federal, State and other agency requirements. State-of-the-art technology is used for telecommunications, signage and information.
Natural lighting and low maintenance landscaping are emphasized and on each building mechanical system is designed for energy efficiency and low cost maintenance.

Cost: $1.5± million (each building)
Owner: Arizona Department Of Transportation


MVD employees feel good about their work environment, as do their customers.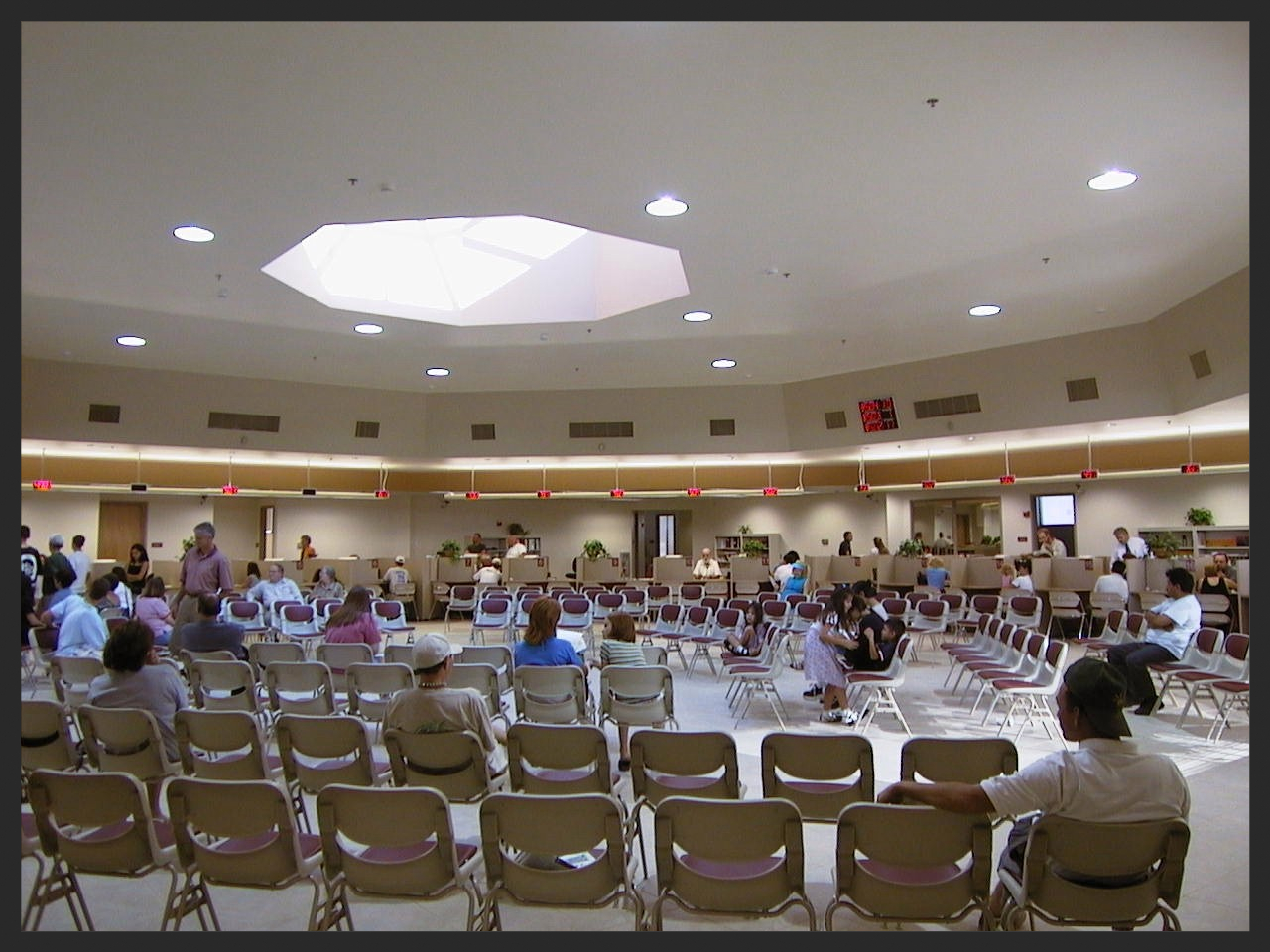 Click image for additional photos