T3 Modernization / T2 Enabling (Permit Process)
Sky Harbor International Airport
Renovation/Modernization, 2014 - 2018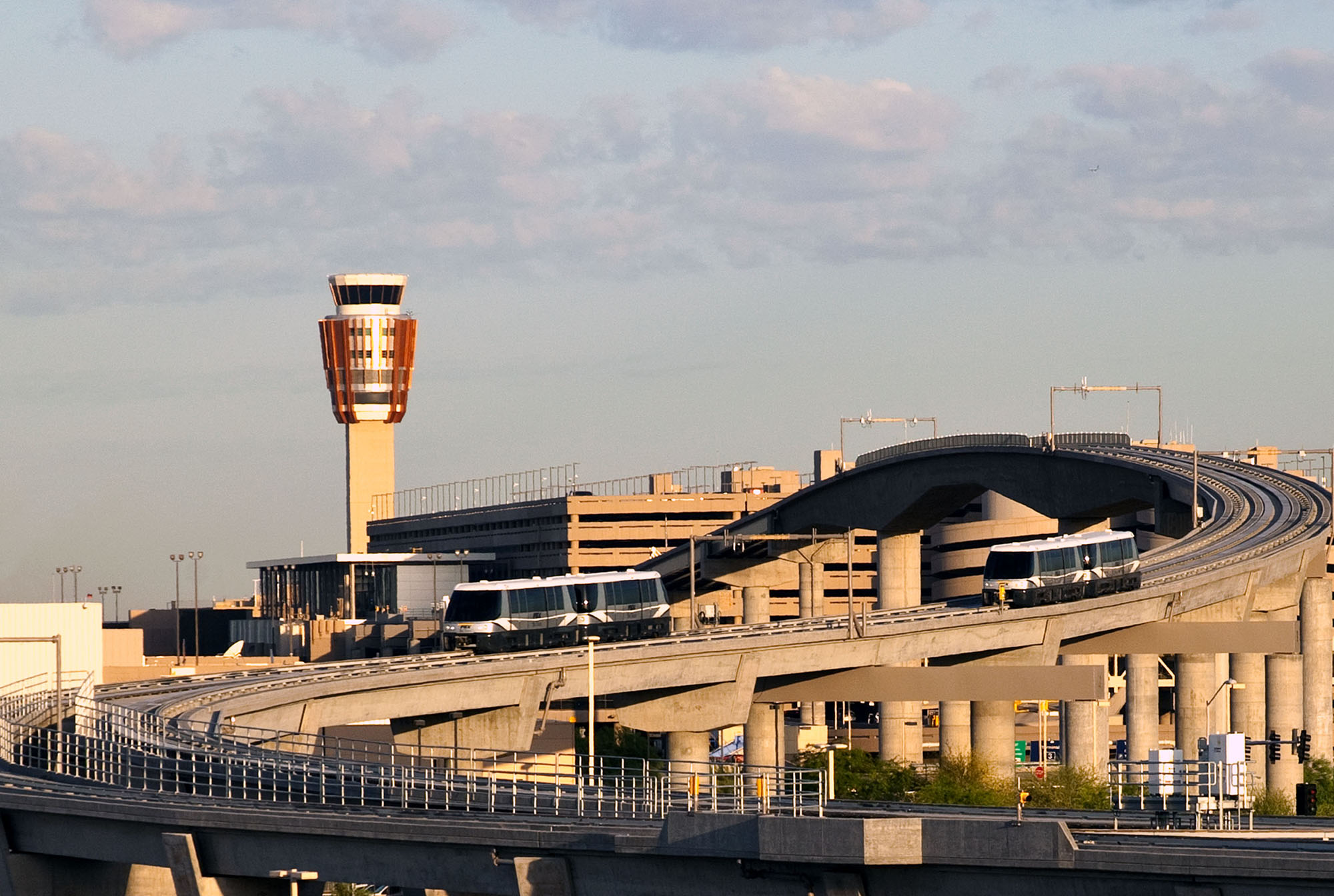 1. Description of the project:
The T2 Renovation / T3 Modernization is a redevelopment of a 2007 master plan for the airport. The project, which starts in mid-2014, will expand the two existing passenger screening and security areas with a completion expected in mid 2015. Starting in 2015, Four elements handling the way passengers move through the concourse and piers will be addressed. The $165M plan calls out two elements for reconfiguration of ticketing and bag claim areas with improved passenger circulation on escalators and elevators. Expanding concessions areas within the concourse and gate areas is a third element. Handling passengers for the increased traffic, the final element is the loading and unloading curbside areas being expanded. PHX wants the component to be completed in late 2017. The biggest effort goes into the $220M redevelopment of the south concourse to add nine additional gates to the terminal. Construction is planned for 2016 to 2019, and must be finished before Terminal 2 will be closed. Airport officials expect that the annual passenger volume at Sky Harbor will top 58M by then.
2. Role of the firm:
Design One is a sub-consultant to DWL architects, this project is a design-build project consortium with Hunt/Austin as team leader. As a subconsultant, Design One, is developing schematic construction document drawings, coordination of specifications for the T2 interior remodeling, and T3 Modernization of restrooms in Terminal 3. We are also providing coordination with DWL/Corgan team members with the design and contract document drawings. These drawings were prepared in Revit BIM modeling.
RSMS Aviation Department – City of Phoenix
Project Title: Design and Construction Management
Our design work includes providing a detailed architectural, engineering and environmental survey, followed by preparation of design and construction documents. Design One, Inc. provides a full-time field representative during construction to observe the progress of the work and report the progress to the City Staff.
Design One, Architects & Project Management, implements effective project control systems using proven procedures, GIS, industry standard software, laser technology and digital photography for surveys and state-of-the-art software for communication requirements.